Our 20 year anniversary is a major milestone & achievement for services in education.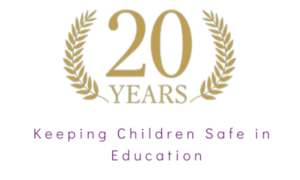 Since inception in 2002, Securus has been safeguarding children and supporting schools, Trusts, Local Authorities and all education establishments with our monitoring and safeguarding solutions with the primary goal to safeguard and protect children and young people from online harms.
Over this time the Securus suite of solutions has evolved to keep pace with the ever-changing digital world and we continue to develop our innovative portfolio of monitoring software solutions whilst adapting to the vast changes to technology and its use within an education setting. Schools now have many more devices within the school environment, new guidelines and policies have come into effect and there are new concerns and social media platforms to consider, meaning our extensive library continues to adapt to new threats & trends to safeguard pupils.
CEO, Bernard Snowe, says:
"We would like to thank all our customers and partners who we have worked with over the years and who have supported Securus – schools, trusts, providers, charities, and those who we work with within the education and safeguarding children arena. We look forward to continuing our work together and providing even more solutions to monitor & safeguard pupils from online harms".
Chairman and Co-Founder of Securus, Derek Allen, continues to lead the team and expressed his pride at celebrating 20 years of services within education and safeguarding children:
"I am delighted and honoured to have been at the forefront of the Securus journey that has led us through 20 years as a leader in online monitoring & safeguarding solutions.  Through this time many strong relationships have been built and I would like to say thank you to all our customers and dedicated staff and those who we have worked with us over the past two decades".