WHAT IF THESE DIGITAL SAFEGUARDING SCENARIOS HAPPENED IN YOUR SCHOOL TODAY?
Real-world stories that highlight four of the biggest digital safeguarding risks to students – and what DSLs can do to stop the worst from happening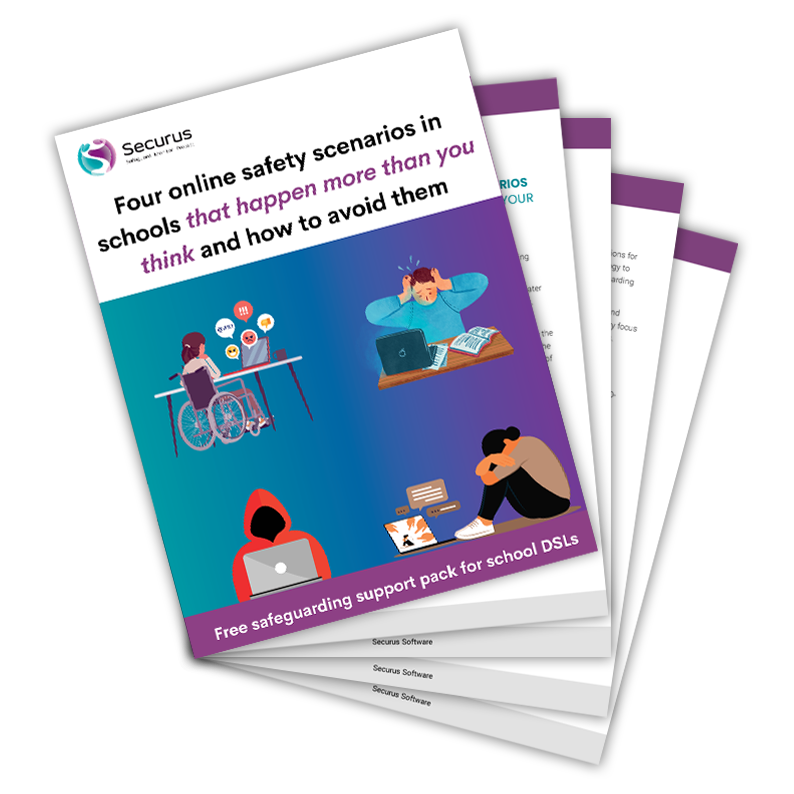 HOW CAN YOU PROTECT STUDENTS IF YOU DIDN'T EVEN KNOW THERE WAS A RISK?
Digital safeguarding is a pandora's box full of the inevitable, the unexpected and the what-ifs – all set against a backdrop of a constantly changing technological and contextual safeguarding landscape.
We support DSLs to navigate this complex and ever-changing landscape. One of the ways we do this is by helping DSLs to understand how digital safeguarding risks manifest themselves in ways they probably haven't thought of – but are growing in prevalence every single day. And then what steps to take to reduce the risk of these things happening to their students.
Download our free pack and discover:
Online radicalisation that alludes web filtering
Child-on-child abuse via offline applications like MS Word and Google Drive
Student cyber criminality that attacks your own school network
Accessing self harm websites via non-typed searches
Every real-world story is mapped to strategies DSLs can implement straight away, as well as how to ask the right questions of your School IT Manager to ensure a 360-approach to digital safeguarding approach.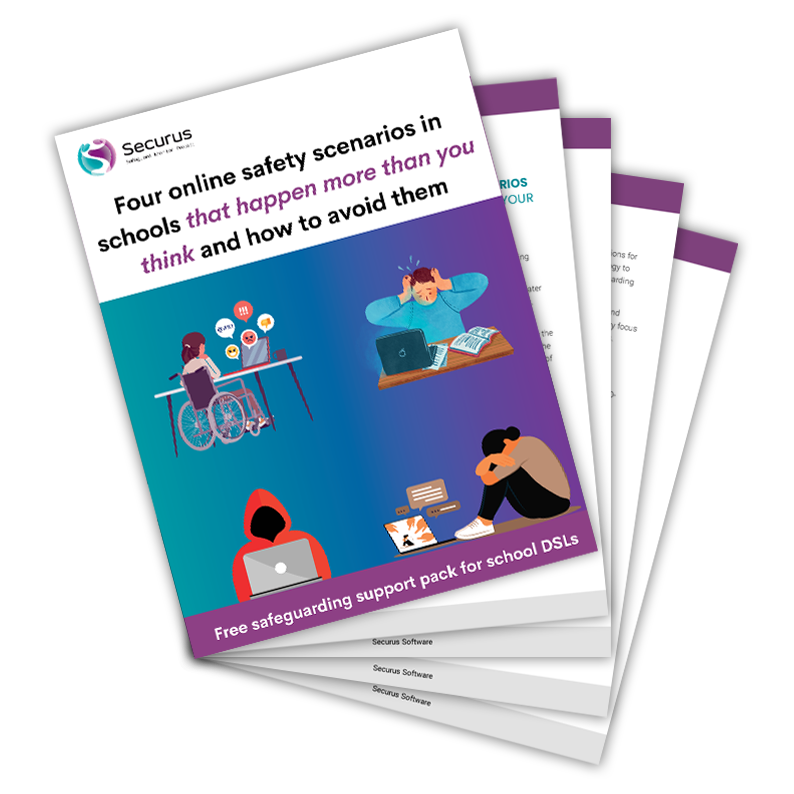 Since 2002 Securus has been at the forefront of online safety and monitoring software solutions for the education sector. As a pioneer of digital safety, we have developed leading edge solutions and continue to innovate in response to the ever-changing online landscape.
Our proactive approach ensures that our monitoring software can detect new and emerging threats alongside established sources and types of online risk. Our primary focus is always to monitor, safeguard and protect the welfare and online safety of children and young adults.
Securus understands the demands placed on DSLs and the ever-growing complexities of digital safeguarding in schools. We get that DSLs are not always tech-savvy and the real-world advantages of different safeguarding solutions are not always fully understood.
DOWNLOAD YOUR FREE DIGITAL SAFEGUARDING PACK NOW