Comprehensive device monitoring

School computer monitoring has never been more important. For the past 20 years, our expert team of developers and analysts have refined Securus' pioneering technology designed to protect and promote the wellbeing and online safety of young people.
Securus XT, our device-level software, features the most advanced monitoring functionality available. Operating 24/7, it effectively captures online, offline, typed and untyped activity across Windows & Chromebook devices.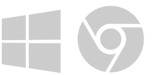 Easy-to-use, anytime, anywhere cloud console
Our intuitive cloud console aids efficient review and analysis of alerts anytime, anywhere

Leading-edge technology
Next generation online monitoring software incorporating the latest false positive reduction technology to effectively and rapidly identify genuine risks

Maintaining compliance
All our solutions ensure compliance with the government statutory guidance on safeguarding children

Alerts
Bespoke configuration of alerts for all eventualities to notify staff immediately of specific concerns

Role-based access
Support for different levels of access for safeguarding, senior leadership or technical staff

Pre-assigned severity rating
New captures (risk alerts) include a pre-assigned severity rating to enhance speed of review and capture management
Remote learners
More crucial than ever, our software continues to monitor learners whether they are in school or at home

Securus Fully Managed Service (FMS) option
Let our safeguarding team monitor captures on your school's behalf, alerting you to any concerns or risks to reduce pressure on your time and other resources
Integration
Integrate concerns of your choosing with leading Safeguarding Record Management solutions including MyConcern
Windows MSI
Chrome Extension via Chrome store
RAM: 4GB
Storage: 2.5GB
CPU: 2XCORE
Windows: Windows 7, Windows 10
ChromeOS: All iterations
Keeping Children
Safe Online – Part 1
Some of our customers share how they benefit from using Securus to safeguard their pupils.
"Safeguarding our pupils is paramount and therefore having Securus in place gives us a better insight into what is happening on the network. We encourage our pupils to develop moral and social behaviours and to have respect for others, so by monitoring their activity we can detect any instances that occur on the school devices and take appropriate action."
"Securus has been instrumental in safeguarding our students over the past 3 years and alerts us to any misuse on the computer systems. When we implemented Securus, the support engineers spent a lot of time tailoring it to our needs, to ensure we didn't receive too many 'false positives'. We have also added our own specific key words to look out for and the Securus is flexible enough to keep up with the constantly changing world and trends. The widespread monitoring on our school system has even surprised our own students."
"We allow our students to take laptops home, when required outside of school hours. To ensure the continued appropriate use of technology, Securus will monitor off site activity and store it until back on the school network, where any captures can be viewed. Our students are from 13 to 18 years old and they know when they log in to use the ICT suite, that any inappropriate behaviour will be flagged and dealt with, which teaches them to use school technology safely."
"I am committed to providing a safe environment in which pupils can reach their full potential. Blocking and filtering of websites is not enough. What is required is monitoring of all online activity and the specific information to enable us to make lasting changes to students' behaviour. Any system also needs to be capable of addressing problems that face a school today and in the future. The Assisted Monitoring Service provides us with the answer to all these issues."
"I have been using Securus now for over five years, and I would recommend it to anybody who has network responsibility and is looking to build on their existing tools, or needs a robust solution. Securus is an integral part of our school network infrastructure, and as vital to me as any other server in the organisation. Securus can be configured to provide other non-technical support professionals with access to support their other activities, and this is very important to get the best out of the system."
"We have used Securus for many years and over this time we have watched it grow from strength to strength. It has transformed the behaviour of our students and we now get very little computer misuse. Securus has helped on numerous occasions to detect and provide early intervention for student safeguarding issues and the evidence is used by our student support department to help provide a safe, caring environment for all students as well as helping us to enforce our acceptable usage policy. Students can learn from their mistakes safely."
"We have found Securus to be an invaluable tool to help ensure that our pupils' use of the school's IT facilities is adequately monitored and when there are concerns it gives us the ability to act quickly to resolve them with clear and accurate evidence. Blocking and filtering of websites is not enough and Securus provides us with an extra layer of protection which is vital to ensuring that we safeguard our pupils in their use of school IT equipment."
"We were prompted by our investigation into the recent government requirement to investigate the steps that we take to keep children safe from harm online from cyberbullying, pornography and the risk of radicalisation. We felt that Securus offered us the best possible solution in addressing the requirements of 'Keeping Children Safe in Education' and the needs of our school."