Anti-Bullying Week 2023 will take place from Monday 13th – Friday 17th November with the theme 'Make A Noise About Bullying'

The week will kick off with Odd Socks Day on Monday 13th November, where everyone wears odd socks to celebrate what makes each person unique and promotes being kind and respectful to each other.
This day is highly promoted all over social platforms and has become a great way to start off Anti Bullying Week.
How schools can get involved!
There are toolkits for both primary and secondary schools available, along with lesson plans and themed assembles for the different key stages. 
Schools can go here to download the resource packs to use throughout the week!
You can also sign up to the Anti Bullying Week Supports List – which is another great way to pledge your support!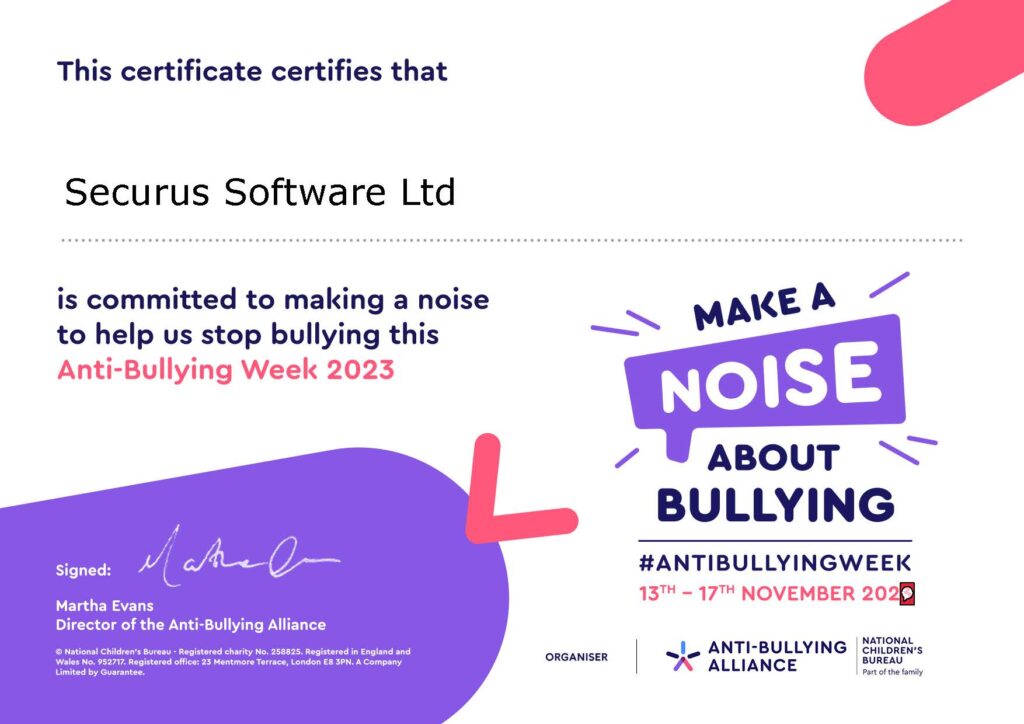 How Securus helps schools tackle bullying
Securus remains a leader in monitoring & safeguarding children and young people from bullying in every education setting.
In the last 12 months, our monitoring software has detected 541,275 potential bullying incidents in Schools and other education settings across the nation – highlighting the importance of awareness weeks like Anti-Bullying Week.
Bullying Unmasked: A Real-World Scenario
Listen to our real-world scenario video of a bullying incident and how Securus helps protect students who may be suffering from this prevalent issue in schools: