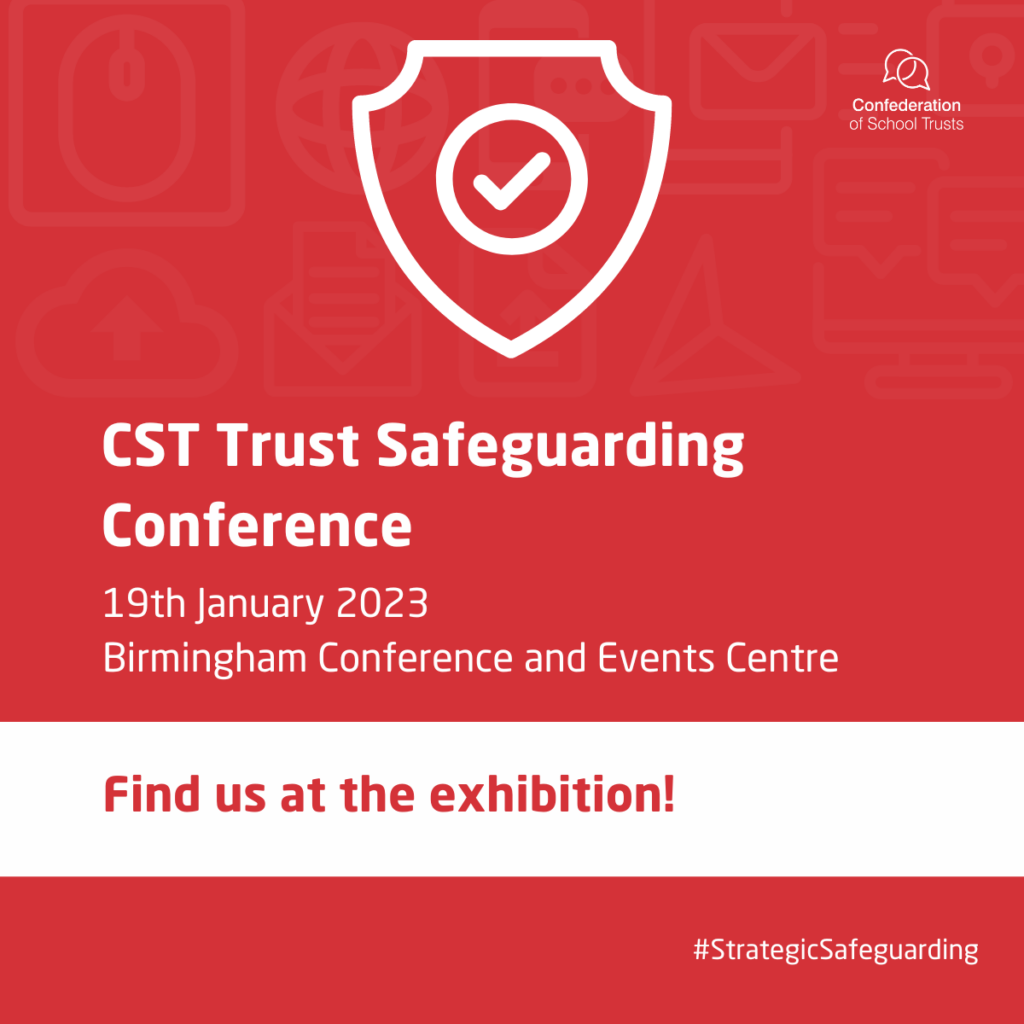 Thursday 19th January 2023
Birmingham Conference and Events Centre, Hill Street, Birmingham, B5 4EW
Securus is delighted to be exhibiting at the Confederation of School Trusts Safeguarding Conference 2023 in Birmingham on Thursday 19th January. 
This one-day conference brings CST's Trust Safeguarding Community together in person to address the problems of practice in leading safeguarding across a group of schools. 
With some great speakers lined up, Bernard Snowe & Chris Allen look forward to meeting delegates on our stand to discuss our monitoring & safeguarding solutions and our fully managed monitoring service – we do it for you which removes the burden from DSLs and safeguarding staff who currently have to monitor online and offline activity themselves! 
We look forward to meeting delegates throughout the day to discuss their current safeguarding concerns for pupils using devices within the schools and their Trusts and how they monitor activity taking place, based on current trends and topics.
The day will focus on conversations between safeguarding leads, policy makers, researchers, and regulators across the country. 
At the conference, delegates will have the opportunity to: 
Gain insight into the policy and research that's shaping safeguarding practice
Explore the unique challenges of safeguarding at scale and gain practical strategies and guidance to take back to colleagues in your Trust
Participate in a constructive professional dialogue between practitioners and policy makers
Connect with other CST community members to build your professional network
Meet leading suppliers of safeguarding services to discover how they can support you