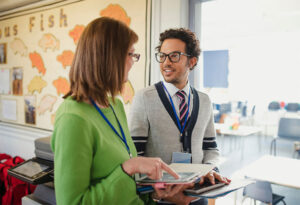 On 26th April 2022 Ofsted unveiled its new five-year strategy – with some key areas of focus up to 2027.
The strategy sets out eight strategic priorities & Ofsted's plans to fulfil them.
Keeping children safe is one key strategies with plans set out to tackle safeguarding within the framework.  Inspections will look at how schools address harmful sexual behaviour, a change that was introduced in the wake of the Everyone's Invited scandal.  
Here is an overview of Keeping Children Safe.
"We will promote children's safety and welfare in everything we do. It is vital that we highlight systemic safeguarding issues wherever we find them, so that providers or other appropriate agencies can take preventative action. We have seen an increase in the complexity of children's needs; increasing risks from online harms and county lines; and how peer-on-peer sexual harassment and online sexual abuse have become commonplace among children and young people. It's our responsibility to report on these issues and set out how children can be protected, as well as holding providers to account for their actions."
Schools with Securus in place have the ability to monitor for sexual harassment and online abuse, along with 20+ other libraries of concern, to tackle issues and behaviours whilst pupils are using devices on the school network.   We are available to talk to any education establishment who may have concerns with the safety of pupils using digital platforms and monitoring the school network.
You can read the full Ofsted Strategy 2022 – 2027 report here:
https://assets.publishing.service.gov.uk/government/uploads/system/uploads/attachment_data/file/1070946/Ofsted_Strategy_2022_2027.pdf