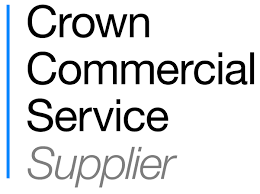 Crown Commercial Service's (CCS) G-Cloud 13 Framework Agreement Ref: RM1557.13 offers public sector organisations a straightforward and compliant way to purchase cloud-based services, such as hosting, software, and support.
CCS supports the public sector to achieve maximum commercial value when procuring common goods and services. In 2021/22, CCS helped the public sector to achieve commercial benefits equal to £2.8 billion – supporting world-class public services that offer best value for taxpayers.
The Securus suite of online monitoring & safeguarding solutions are included within the framework of suppliers in the online catalogue Lot 2 Cloud Software, allowing us to adapt to the ever-changing procurement requirements in education and essentially making it easier for schools and establishments who require digital technology services and products to have quick and easy access whilst complying to public sector regulations. 
Within Lot 2 Cloud Software of the framework, our cloud-based platform presents the option of a school managed digital monitoring solution, or a full monitoring service (FMS) managed by our inhouse team of qualified safeguarding professionals, to protect and safeguard pupils using devices on the school network from digital harms and promoting safe online behaviours. 
Customers and buyers will need to register through the Public Procurement Gateway (PPG) through G-Cloud 13.
Note to Editors: 
About Crown Commercial Service (CCS): CCS supports the public sector to achieve maximum commercial value when procuring technology solutions. In 2021/22, CCS helped the public sector to achieve commercial benefits equal to £2.8bn – supporting world-class public services that offer best value for taxpayers. Crown Commercial Service (CCS) is an Executive Agency of the Cabinet Office, supporting the public sector to achieve maximum commercial value when procuring common goods and services. To find out more about CCS, visit: www.crowncommercial.gov.uk
Follow us on Twitter: @gov_procurement
LinkedIn: www.linkedin.com/company/2827044